We see a lot of action this time of year when it comes to flooring. A lot of people are preparing for their big renovation projects this Spring, and that means we are starting to see a lot of new faces around the showroom. A lot of new faces means a lot of new questions!
We've noticed that a lot of people are going with luxury vinyl plank for their Saint Louis homes, and a lot of people have questions about what to expect and how to prepare for the big day. Really, there isn't a lot that you have to worry about to get ready. Nevertheless, there are a few things you can do to make the process go a little smoother for everyone involved. The smoother it goes, the sooner you can get back to your daily life undisturbed by construction noises.
So, with no further ado, here's everything you need to know to get ready for your luxury vinyl flooring installation project in Saint Louis.
Can the Clutter
Before your luxury vinyl plank installation team pays a visit to your Saint Louis home, you're going to want to make sure you have cleared the area to be floored of any clutter such as shoes, kid's or pet toys, and any other random debris that could cause a delay or tripping hazard.
Depending upon your contract, you may also have to clear out larger appliances or furniture. though, many installers offer this service as part of the work contract.
Keep the Pets Safely Out of the Way
As much as we all love pets, they don't make the best work site helpers. In fact, they can even pose a safety risk to the workers and vice versa. A work site isn't a safe place for pets to be, so it's best to find an out-of-the-way area where they can stay safely out of harm's way.
Pop the Doors
If you have nice doors and you are worried that they might be damaged during the installation, you might want to consider popping them off the hinges yourself, and safely storing them out of the way. Lean or stack the doors with soft blankets, or drop cloths between them to prevent any scratching or gouging.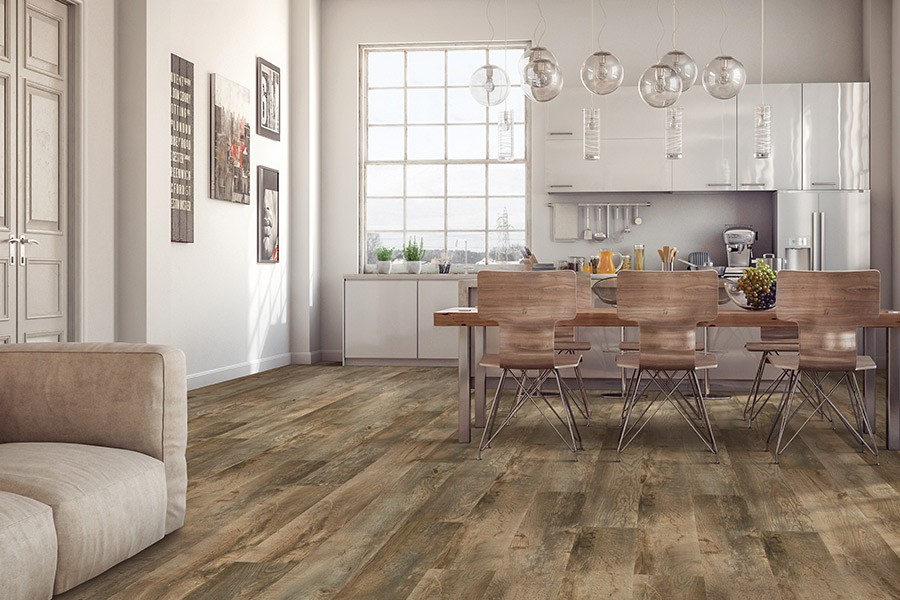 Looking for Luxury Vinyl Flooring Installation Services in Saint Louis?
If you are in the market for high quality flooring installation services in the Saint Louis area, Champion Floor store would love to help! We offer top-tier installation services, at prices that put our competitors to shame.
If you would like to arrange for your free, no-obligation flooring consultation and estimate, contact our showroom via email or telephone. Better yet, stop by our showroom in Saint Louis, to have a look around and discuss your options!
Services We Provide: Area Rugs | Carpet St. Louis |LVP Installation | Commercial Flooring| Sanding St. Louis |Stain & Finish St. Louis | Residential Flooring St. Louis
Related:VIDEO BLOG – BOARD REPLACEMENTS | FLOORING PROCESS | TILE SIZE AND DIRECTION MATTER | WHEN HOME IMPROVEMENT PROJECTS GO AWRY | FLOOR COVERINGS VS. STRUCTURAL INSTALLATIONS